Apply Online for Covid-19 Sassa SRD r350 – 2023-2024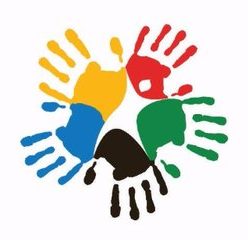 The National State of Disaster has near to ends now, that's why the Sassa R350 grant is not managed under the State of Disaster Act. The Special Relief of Distress (SRD) grant is now managed by the Social Assistance Act, 2004 (Act No. 13 of 2004).
Covid-19 Sassa SRD unemployment grants r350 applications are open now. Here, you can get the application form Sassa SRD r350 gov za pdf 2023.
Eligibility Criteria for Sassa r350 grant application online (application form pdf) 
The SRD grant application has been extended from March 2023 until March 2023. The following information will supply to Sassa first. This is compulsory to submit their Sassa SRD application.
This grant is for South African citizens/permanent residents/refugees/asylum seekers/holders of special permits
Applicants must be above the 18 years old;
The applicant must be unemployed and have not any kind of income resource;
The person not receiving any social grant or any other unemployment insurance benefit
Applicant must not be receiving a stipend from the National Student Financial Aid Scheme
He/she should not be a resident in a government-funded or subsidized institution.
If the applicant qualifies all the above-mentioned requirements then here is the document that is required for processing their application.
Personal Information
Identity Number
Name and Surname (as mentioned in their ID)
Gender and Disability
Information about residential address
Bank name and account number
Contact details
Employment and lifestyle information
COVID-19 SRD Grant Application Process:
How the sassa process the SRD grant application. Here are complete steps that will guide you,  how will SRD grant applications work now?
STEP 1: How to register for Sassa unemployment grant (Select desirable application channel)
The very First step you need to select the channel through which you want to apply. Here are some different methods through which you can submit the Sassa SRD application 2023.
To apply via the website, the applicant must follow the following instruction.
In your internet browser, search http://srd.sassa.gov.za/ Then
Submit your ID number
Submit your mobile number
In the next step, press the 'send SMS' button
 You will get the OTP code.
Insert the One Time Pin (OTP) number then verify the pin'
The last step is: Agree to the terms and conditions of the SRD grant
Then enter the one-time pin that Sassa has sent to the number as mentioned above.
This will continue further in step 2 in which you need to accept the clauses.
Remember: You must accept the declaration section for the r350 grant application online 2023 via the website.
How to apply for Sassa unemployment grant 2023 on WhatsApp
You can apply for the Sassa application for r350 through your Whatsapp by sending a whatsapp message.
Save the following number +270820468553 on your phone 
Send a message Sassa to the number via WhatsApp
When you receive a message reply with the word SRD
Then you get 2 options, you have to select one either you are applying for yourself or someone else.
In the next message, you will have to provide your first name and last name according to the ID
Then next time reply with your SURNAME only.
Then you just have to accept the terms and conditions of the grant.
You will then provide your HOME ADDRESS
In the next message, you will have to select your citizen status 1. SA Citizen 2. Permanent Resident 3. Refugee.
In the last step, the message contains a reference number, a one-time pin (OTP), and a link. Through the link, you can complete the application either on GovChat or the SRD Website. The link that they provided through the message will only be valid for two hours.
This will be continued further in step 2 in which you need to accept the clauses.
You can also apply through the WhatsApp line on 060 012 3456, on which you will provide personal details as prompted on the call.
How to apply for the r350 unemployment fund through your Email Address
For applying r350 grant through Email, you will have to email at [email protected], which in response automatically sends back a form. That you will fill in. Then you will receive a message which will explain the next steps you need to follow.
How to apply for the Sassa unemployment grant 2023 through GovChat:
Here are the steps through which you can  submit Sassa social relief grant application by using GovChat                                                      
Login to the website: https://govchat.app/login
Type your phone number
Complete the Captcha
Click on 'Log in'
Go to 'SASSA Services'
Then 'SASSA Grants'
Then click on 'Apply for a grant
Choose the grant you want to apply that is 'Social relief of distress (R350)'
Now click 'Create New Form'
Fill in the information that required there
In the last, Click 'SUBMIT PERSONAL DETAILS'
Then you will receive a reference number and complete the step.
This will continued further in step 2 in which you need to accept the clauses.
How to apply for the r350 SRD Sassa grant online through the chatbot.
You can also apply for the R350 grant through the SASSA ChatBot? Here's all you need to know.
In an internet browser, search and open the link for www.sassa.gov.za
On the website, click on the SRD R350 grant assistance chatbox
Then you need to provide your ID number and mobile number
Through the chat, you then choose 'I want to apply for SRD R350 grant'
The chat will lead you to a link to the SRD website
On the SRD grant website, click 'How do I apply for this SRD grant'
Then 'click here to apply online
Enter your ID number and mobile number
Click 'send sms'
Then You will get 6 digit OTP number
Insert the OTP code number
Click 'verify pin'
This will continued further in step 2 that is "Agree to the terms and conditions".You need to apply via one of these channels.
STEP 2: Agree to terms and conditions
Then you have to read Declaration and Consent Document. These terms and conditions of Service are actually a contract between you and the grant provider. You have to agree to the content of the Declaration and Consent Document. For this, first, you will have to read and understand carefully all the clauses of your Special COVID-19 SRD Grant.
STEP 3: Provide personal details
Now, enter your personal details correctly for your SASSA R350 grant application. You needed to provide your ID number, your name, surname (as printed on your ID card), and other details like address, gender, etc. Now
STEP 4: Provide your banking details/ Choose payment method
As a new applicant, you need to provide your bank details that ensure you don't have an alternative income. As Sassa first verifies a client's bank details before payment can be processed. When the applicant applies for the Sassa grant, candidate details go to the Department of Treasury and then to the specific bank chosen by the applicant for confirmation and verification purposes. After verification, it goes back to the Treasury Department and at last, after completion of the process, the details are handed over to SASSA for payment purposes".
The applicant has a bank account
The following personal bank account details are required as a new applicant
Select your Bank name
Provide your Account Number
Select branch name
Select account type
Agreed to clauses
Applicant having no bank account
Applicants who do not have a bank account will be able to receive a cash transfer payment through the following 4 banks
ABSA
FNB
NEDBANK
STANDARD BANK
However, the applicant can also collect their SRD grants through ATMs or any post office branch near them. All asylum seekers and special permit holders mostly receive the payment through the post office. For this, the candidate appears personally, with the relevant documents that are required to prove identity before payment is processed.
So, choose the payment method in the form of cash and then agreed to terms and conditions
Note: you must provide your own bank account details as you will not receive a grant into another person's banking account.
STEP 5: Receive Confirmation method on Mobile phone
Now, SASSA will confirm the verification of banking details, and then, you will also be get informed about the activation of your Sassa grant application.
Note: You must provide a mobile number to Sassa where they will reach you by sending send SMS regarding the application, bank details, or any kind of other information.
STEP 6: Sassa verification and validation process
All the details provided by the applicant are verified with the Department of Home Affairs data.
The databases like UIF, SARS, and NSFAS is used to verify ID number.
The use of illegal ways is prevented with Fraud prevention partners.
You will be informed, if your application is accepted or declined and an authentic reason will also be provided for your satisfaction or if you want to reapply or appeal the decision. If the application is rejected, the applicant can request reconsideration of the application.
STEP 7: Viewing application registration progress
Now, if you want to track the progress of your application, you can use the following channels.
Go to the website www.Sassa-status.co.za and click on the status check. Now, you can check your application status by putting your ID and phone number.
You can also check your application status by direct contacting SASSA on 0800601011 at the toll-free number.
FAQS:
Who can apply for the R350 Sassa Grant?
The Sassa relief grant is for everyone who faces the following under-mentioned crises.
In a situation of crisis or disaster
When you are in a desperate situation and have no support from any system
When you are medically unfit and unable to work for less than six months because of a medical condition
When no breadwinner is remaining in the family
When the breadwinner is in prison for a period of fewer than six months
When you have been affected by a disaster
Do applicants need to reapply every month?
No. The applicant has to apply only once but the verification and validation process of application is done every month because the circumstances do not remain the same for all people. Many people get jobs or may find other ways of support. So all applications must be validated monthly.
Can you go to a SASSA office to lodge an application for the Special Covid19 SRD Grant?
No, you can not apply for social relief of distress at your nearest South African Social Security Agency (SASSA) office. The procedure is to only submit your application electronically by using one of the available channel. No application form is available at your nearest SASSA office.
Does applicant need to upload any documents or attachments when apply for SRD grant electronically?
No, SASSA does not require any documents or attachments to be uploaded while applying for an SRD grant. SASSA used data validation and verification method to check the personal information through other alternative electronic means. No physical documents are required.
Why is my Sassa R350 grant still pending?
If you have applied for Sassa SRD and still your application is pending that means "your application has not yet been approved". And your application is still in processing for scanning and screening the details you provided. Once your application is approved, you will receive an SMS from SASSA requesting your banking details, then you will receive payment through the bank, Post Office or Cash Send.
 Conclusion
In order to access or to have your SRD grant application considered, an applicant only submits one application instead of multiple applications across the various platforms. Under the new act, all the candidates even who receive the grant are urged to reapply the r350 unemployment grant for once. Once you've reapplied, there is no need to apply again.
As soon as the applicant will submit their application successfully and accordingly to the rules. They will get to know about the confirmation of their application whether they've been approved or not.