Comprehensive Guide on Sassa Loans 2023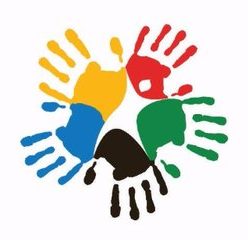 The South African Social Security Agency, is an institution that provides grants to eligible beneficiaries. Unfortunately, You can't apply for Sassa loans from the official Sassa office but, eligible beneficiaries can apply for their social grants directly from Sassa.
Facts ABOUT SASSA LOANS
In South Africa, The Department of Social Development tried hard to reduce poverty, inequality, and unemployment by providing different types of grants. The number of grant beneficiaries, increase from 18.4 million in 2021/2022 to 19.2 million in 2024/25. The Sassa grant for south African includes:
Care Dependency Grant,
Child Support Grant (child age over 18)
Disability Grant,
Foster Child Grant,
Grant-In-Aid,
Older Persons Grant,
Social Relief of Distress(SRD 350)
War Veterans Grant
In 2017, huge numbers of money lenders used SASSA (South African Social Security Agency) cards as collateral for credit. The National Credit Regulator (NCR) start an investigation about those money lenders, When Sassa came to know about this.
According to Sassa, money lenders usually offers loan with a high-interest rate, and mostly targets pensioners and social grant recipients. In many cases, money lenders force the Sassa beneficiaries to sign up for an additional card and a funeral insurance policy. In other stories, the money lenders get the Sassa cards from the recipient as collateral. It also happens many times that lenders continue to deduct the payments even if the recipient has repaid their loan.
Rules and regulations of Sassa regarding money lenders and loan recipient
Section 20(0) of the Social Assistance Act, 2004 (Act 13 of 2004) states that it is illegal to hand over your Sassa card to anyone as collateral for a loan.
If any lender gets caught in possession of payment cards, he will be punished and get arrested.
The money lenders are never allowed to own the pensioner's documents by any means.
if a beneficiary gets caught transferring/ceding or pledging their grant, the recipient grant will be withheld, suspended, or stopped.
A declaration of intent is being rolled out to be signed by new applicants. This will be done only for safeguarding. So that the cards on which SASSA transfers grants and funds remain safe from money lenders.
Furthermore, If you want to get loans, there are institutions through which you can get the loans through Shoprite, Capitec, easy pay loan, Finbond, or Moneyline. 
 Shoprite loans:
Shoprite loans are unsecured but affordable personal loans with lower interest rates.
Document required for loan application
Bank statement for 3 months
ID document( must valid)
 Salary or wage payslip
Residence document as a proof
How to Apply?
You can apply for the loan by visiting the nearest Shoprite office.
You can apply for Shoprite Sassa loans online through the mfin website. You have to choose the loan amount first and fill out the form by providing your details.
Finbond loans 
Finbond Mutual banks are mutually owned by the depositors. They provide unsecured personal loans for a short period of time. It provides financial help to those who do have not enough to complete their needs and financial requirement. You can take the amount from R500 to R20, 000 from the finbond bank as a loan without collateral or guarantee. You have 24 months to repay the loan.
FinBond Loans requirements
If you wish to apply for a loan, you must have your bank account in which your monthly pay or income is deposited. You must be a South African citizen and over 21 years old. You also need the following document while applying for the loan.
Certified ID (Identity document)
3 months payslips
3 months latest bank statements
Certified proof of address
Contact details (Cell phone number and email address)
 Monthly expenses
How to apply
For applying online, you can make an online application through the website finbondmutualbank.co.za by filling out the application form.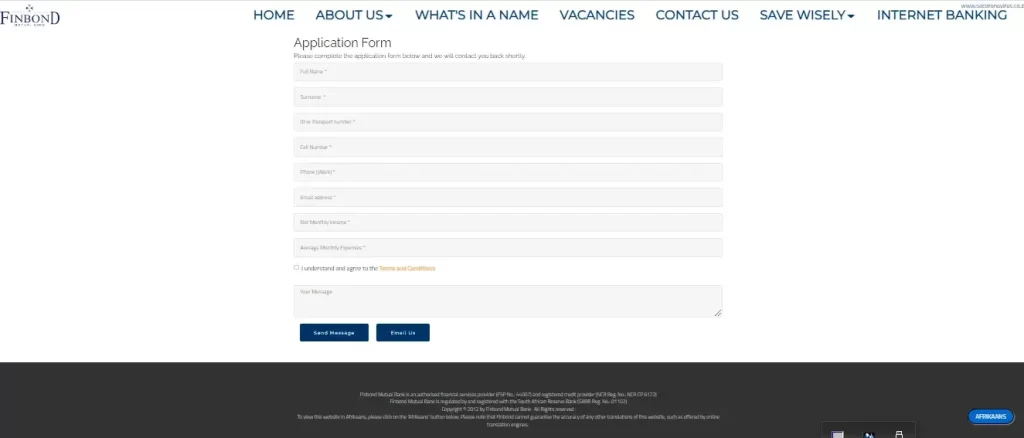 Contact Details:
If you need help regarding the application or if you have any queries, you can contact me in the following ways.
Website: findbondmutualbank.co.za
Telephone: 086 0004249 / 012 460 7288
Email: [email protected]
Physical Address: Rigel Office Park, 446 Rigel Ave (South), Erasmusrand Pretoria 0181
Capitec loans
You can get a credit of up to R250 000 through Capitec. You can get the loan amount that suits you on a monthly installment with the lowest interest rate. You can also get affordable credit insurance, which also includes retrenchment,  permanent or temporary disability, unemployment, and death cover. Capitec provides the easiest way to manage credit through the app.
The business owner who wants to apply for a loan, first makes sure that their business must be registered as one of these. Association, not for gain, Close Corporation (CC), Incorporated (Inc), Public (Ltd), or Private company (Pty Ltd), or a Trust. Otherwise, they are not eligible for the loan criteria. Capitec does not provide loans to self-employed individuals, freelancers, or sole traders.
Document Required when applying for Capitec loan
Applying for capitec loans, you need the following documents:
Personal Information (ID documents, Name, surname, Marriage Certificate if married, Divorce order in case of separation )
Latest payslip or salary proof
Bank Statement of 3 consecutive months having the latest 3-month salary deposit into your account (and statement must be stamped)
How to Apply:
Online: For applying online, you need to visit the website: capitecbank.co.za/global-one/credit/term-loan/. Under the option 'ways to apply' click "Online". And then you need to fill out the form by providing the required information.
Through capitec app: Install the capitec app and apply by following the step mentioned there.
By visiting Office: Get information about any nearest located capitec office through the capitec website: capitecbank.co.za/ branch-locator and apply for a loan by visiting any branch.
 Through Phone Call: You can also apply for a loan simply by dialing the number 0860 66 77 89 and following the instruction given by the official instructor on a phone call.
Contact Information:
If you need help or have any questions, you can contact the capitec team on one of the channels phone, WhatsApp, email, or Fax.
Whatsapp 067 418 9565 (Monday – Friday ; 8am-5pm)
Telephone: 021 941 1377 (Available 24hrs a day)
Fax:  +27 21 941 0770
Conclusion 
The South African Social Security Agency (Sassa) offers several grants to their citizens but they do not provide any kind of loans or debt for finances. So, if anyone wants debt, by law the lenders must have to display their NCR certificate. If you do not see that then there must be something wrong. Now in South Africa, the National Debt Advisors (NDA) provide a comprehensive solution to their clients about debts. You can get advice from debt solution providers through debt advice, debt management, and debt counseling services.