SRD Grant A Comprehensive Guide To The R350 Social Relief of Distress Grant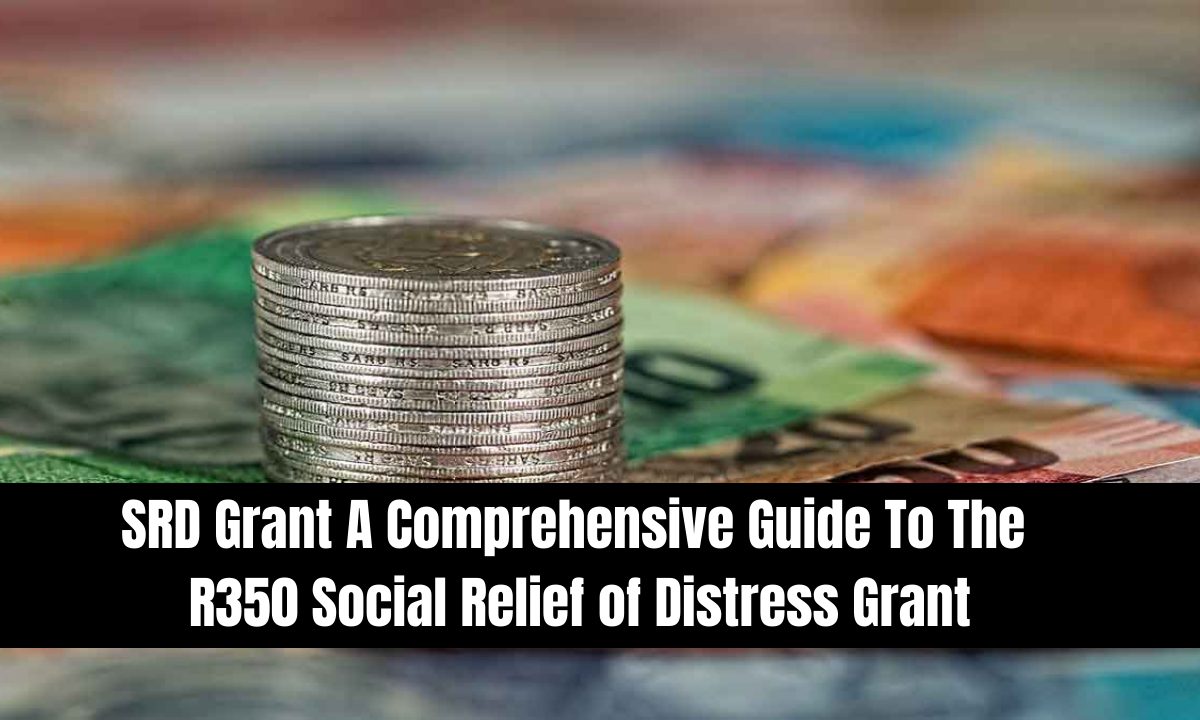 SRD Grant A Comprehensive Guide To The R350 Social Relief of Distress Grant. Are you looking for information on the SRD Grant? Look no further. In this comprehensive guide, we will walk you through everything you need to know about the R350 Social Relief of Distress Grant.
What is the SRD Grant?
The SRD Grant, also known as the R350 Social Relief of Distress Grant, is a temporary social assistance programme introduced by the South African government in response to the COVID-19 pandemic. Its primary goal is to provide financial relief to individuals who are unemployed and not receiving any other form of income or social grant. The grant amount is R350 per month, aimed at assisting with basic necessities like food, clothing, and transportation.
Eligibility Criteria for the SRD Grant
To qualify for the SRD Grant, you must meet the following eligibility criteria:
Be a South African citizen, permanent resident, asylum seeker, or holder of a special permit.
Be above the age of 18.
Not be receiving any other form of income or social grant, such as the Unemployment Insurance Fund (UIF), NSFAS, or the South African Social Security Agency (SASSA) grant.
Not be a student receiving financial aid or a bursary.
Not be receiving any other COVID-19-related relief or assistance from the government.
Meeting these criteria does not guarantee approval, as there is a limited budget allocated to the programme, and applications are subject to review and approval.
How to Apply for the SRD Grant
Applying for the SRD Grant is a straightforward process that can be done online or through various other channels. Follow these steps to apply:
Visit the official South African Social Security Agency (SASSA) website at srd.sassa.gov.za.
Find and click on the SRD Grant application form.
Complete the required information, including personal details, contact information, and banking details.
Submit any necessary supporting documents, such as your ID document, proof of residence, and proof of unemployment.
Review your application for accuracy and completeness.
Submit your application.
Please be patient during the review process, as it may take some time.
Documents Required for the SRD Grant Application
When applying for the SRD Grant, you will need to provide the following documents to support your application:
South African ID document or valid passport.
Proof of residence, such as a utility bill or rental agreement.
Proof of unemployment, such as a termination letter or confirmation from the employer.
Ensure all documents are valid and up-to-date to avoid delays or rejection.
Understanding the Payment Schedule for the SRD Grant
Upon approval of your SRD Grant application, you can expect to receive monthly payments of R350. Payments are typically made on specific dates, known as payment cycles, usually around the 1st and 15th of every month. Make sure to provide accurate and up-to-date banking details during the application process to receive your payment on time.
Frequently Asked Questions about the SRD Grant
Q1) Can I apply for the SRD Grant if I am employed part-time?
Ans:- No, the SRD Grant is specifically for unemployed individuals without other forms of income or social grants.
Q2) Can I receive the SRD Grant if I am a student?
Ans:- No, the SRD Grant is not available to students with financial aid or a bursary.
Q3) How long does it take to receive a response after submitting an application?
Ans:- The review process may vary depending on the number of applications received. Regularly check for updates and be patient.
Q4) Can I reapply for the SRD Grant if my application was rejected?
Ans:- Yes, you can reapply after addressing the reasons for rejection.
Tips for a Successful SRD Grant Application
To increase your chances of a successful SRD Grant application, consider the following tips:
Ensure you meet all eligibility criteria before applying.
Provide accurate and up-to-date information in your application.
Double-check all supporting documents for validity and completeness.
Regularly check for application status updates and respond promptly to any requests for additional information.
Alternatives to the SRD Grant
If you are ineligible for the SRD Grant or your application was unsuccessful, consider these alternatives:
UIF (Unemployment Insurance Fund): If you were employed and are now unemployed, you may be eligible for UIF benefits. Contact the Department of Labour for more information.
SASSA Grants: SASSA offers various grants for different circumstances, such as the Old Age Grant, Disability Grant, and Child Support Grant. Visit their website or local office for details.
Updates and Changes to the SRD Grant Programme
Stay informed about any updates or changes to the SRD Grant programme. The South African government may periodically review and adjust eligibility criteria, application processes, and payment schedules. Visit the official SASSA website, follow their social media channels, or contact their helpline to stay updated.
Conclusion
The SRD Grant has provided crucial relief to many South Africans during challenging times. By understanding the eligibility criteria, application process, and payment schedule, you can navigate the SRD Grant programme with confidence. Whether you're in need of financial assistance or seeking information, the SRD Grant offers temporary relief and support.