SRD SASSA want to replace R350 grant with the new grant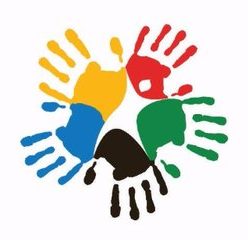 The government's proposal to replace the Covid-19 Social Relief of Distress (SRD) grants has not been well received by NGOs and activists. According to the Institute for Economic Justice, the proposal is extremely troubling.
Sassa has announced that the Covid-19 Social Relief of Distress (SRD) grants will end on 31 March 2023 and be replaced by another grant. In spite of the fact that something may replace the grant, many people are unhappy with this proposal.
According to Dr Gilad Isaacs
According to Dr Gilad Isaacs from the Institute for Economic Justice, the number of successful applicants has decreased by half. Many believe the eligibility criteria are unacceptable as they denied approximately five million applicants.
According to Isaacs, the proposals currently presented will further segment the current group eligible into three separate groups, offering some the SRD [grant], others various alternatives, and others excluding them entirely. Individuals were excluded from the SRD grant for a variety of reasons.
Because the country couldn't afford to expand the grant, the government excluded individuals from the R350 grant. There is no evidence to prove that social grants make people lazy and dependent on the state, as others believe. 
Social Development Department has received proposals from the Institute for Economic Justice, including
Individuals who previously received the SRD grant are no longer excluded.

Grants will be available to all individuals between the ages of 18 and 59 who are in need.

The amount of the SRD grant should be increased to at least meet the poverty line.
Due to the way they answered the questionnaire, some individuals were not eligible for the R350 grant. In many cases, people have received support during the past month in order to survive, which is asked in the questionnaire.
SASSA want to replace SRD R350 grant with the new grant
To pay for essentials, these individuals may have to borrow money from family or neighbors, even if they did not receive an income. Many people, however, have been excluded since the question isn't specific. 
Grants that meet the poverty line enable individuals to put food on the table and cover monthly expenses, such as water, electricity, rent, and transportation.
In order to ensure accessibility to all in need, the Institute aims to gradually increase the SRD grant. Earlier this year they met with the president and presented solutions to make this possible.
Also Read: