When to collect your Sassa grant in March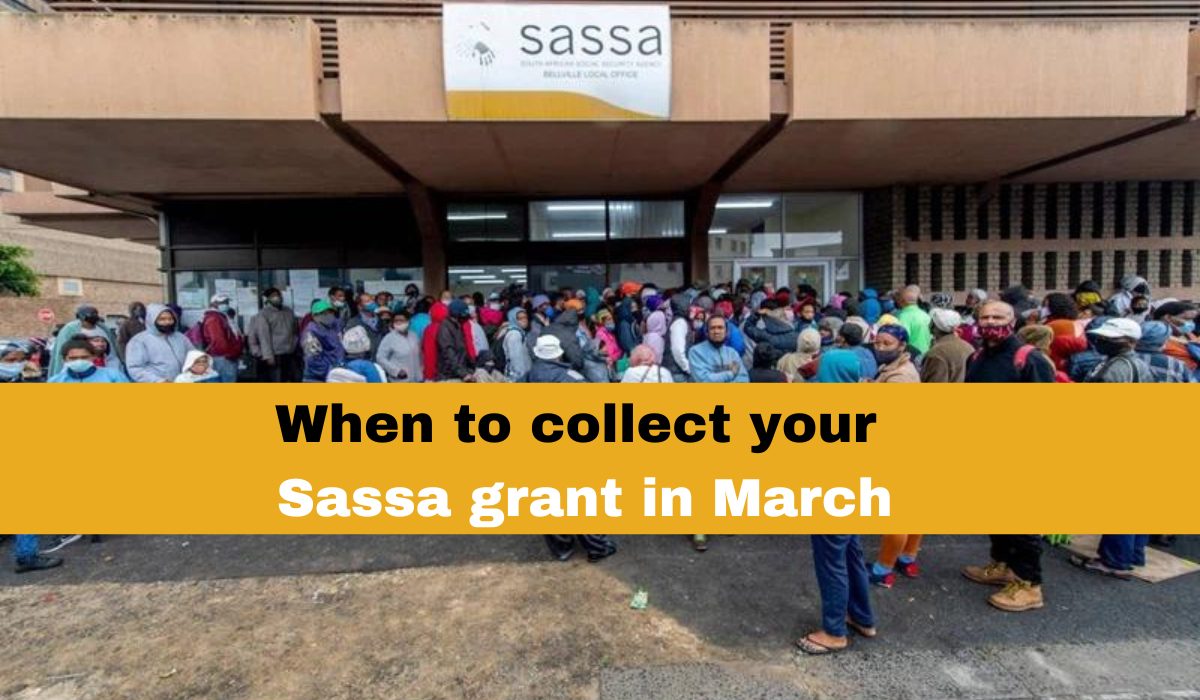 When to collect your Sassa grant in March?This week, millions of SA Social Security Agency (Sassa) beneficiaries will begin receiving their grants. Sassa has confirmed the dates on which recipients will receive their grants in March. Post office branches still accept all grants except for the R350 social relief of distress (SRD) payment.
Do you want to Check Sassa Status ? Sassa Status Check – SRD Status Check Online
The following is the order in which Sassa plans to make payments:
Thursday, March 2 — old age grants; 

Friday, March 3 — disability grants; and

Monday, March 6 — all other grants will be paid from this day onwards, including the children's grant.
Sassa said there is no need to withdraw cash on the first day. "As soon as the money is deposited in the account, it will remain there until it is needed."
Where can I collect the payment?
Pick n Pay, Boxer, Shoprite, Checkers, USave, and OK Foods offer R350 SRD grants. When applying for the grant, Sassa and SAPO recommend choosing this payment option in their applications.You can now collect your R350 grant from a supermarket if you used to get it from the post office. Visit www.srd.sassa.gov.za for more information.
Fast-track payments 
The SRD grant recipients selected to be paid through Postbank or Cashsend are encouraged to open bank accounts. Sassa urged clients who have been approved for the SRD but do not see a payment date on their January status or earlier months and have selected to receive payment through Postbank or Cashsend to open bank accounts and upload them to the system.